Call of Duty World League Dallas marks the last chance for teams to qualify for Season 1 of the Global Pro League.
Each team will be looking for standout performances here to push them into the safety spots and get a good seed for the league. With teams starting in both the Open Bracket and Pool Play, Jacob Hale takes a look at his expectations for each UK team attending CWL Dallas.
Pool A – Red Reserve
Red Reserve were drawn into Pool A for this event, the pool being commonly referred to as 'The Group of Death'.
They will be facing up against NA God-Squad OpTic Gaming and CoD XP 2016 Champions Team EnVyUs, as well as Australian squad Tainted Minds. Red Reserve have shown their worth online against other European competition by placing first and second in the previous two 2K tournaments, and their new roster is looking just as strong as the last.
They should, by all accounts, roll through Tainted Minds with relative ease, but will struggle more against their North American rivals.
OpTic Gaming are hot off their dominant championship win at CWL Paris, and with the new Red squad still yet to prove themselves on LAN, this could prove to be a very difficult match-up.
It is likely that OpTic will beat them, but they have been known for coming out weak at the beginning of tournaments and it wouldn't be a complete shock for Red to steal a victory from them.
EnVy are more of a mixed bag – they will likely be disappointed with their performances throughout this year so far and they do not show massive signs of improvement.
In my opinion, this is a match that Red Reserve should steal a win from, especially if Apathy does not show up for EnVy. He has become their star player and without his raw slaying abilities matching up to that of Red's Joee and Urban, we could definitely see the UK coming out on top here.
This would leave Red Reserve with a 2-1 record in pool play and only the Open Bracket team to beat – we'll get to them later…
Pool B – Team Infused
Team Infused, and especially MarkyB, have shown their worth against North American teams in the past, including a fifth to sixth place finish at CWL Atlanta and a fourth place finish at CWL Paris, and they should stick to that here at CWL Dallas.
They have been paired with NA's eUnited and Cloud9 as well as Australia's top seed MindFreak.
eUnited are still somewhat unpredictable – they had a huge win at CWL Atlanta, beating OpTic Gaming in Series 2 of the Grand Final, but disappointingly dropped out at round two of the Loser's Bracket against UK squad Splyce.
eUnited aren't an easy team to beat, and will likely take out Infused here, but that is not to say they are unbeatable by any means.
Cloud9 are another hard-to-decipher team – at moments they have shown sheer brilliance, but much of the time they have seemed on completely different pages.
Since their second place finish at CWL Vegas, C9 have placed 17th - 20th at both CWL Atlanta and CWL Paris. I don't expect this tournament to be much different, and I see Infused beating them and guaranteeing them being knocked into Loser's Bracket from Pool Play.
As with Tainted Minds in Pool A, I don't think we'll see too much competition from MindFreak – they may be able to steal a win from Cloud9 but they shouldn't give Infused much of a run for their money.
So I see the Brits taking this series 3-0, and therefore their group 2-1 before Open Bracket teams are placed.
Pool C – Elevate and Fnatic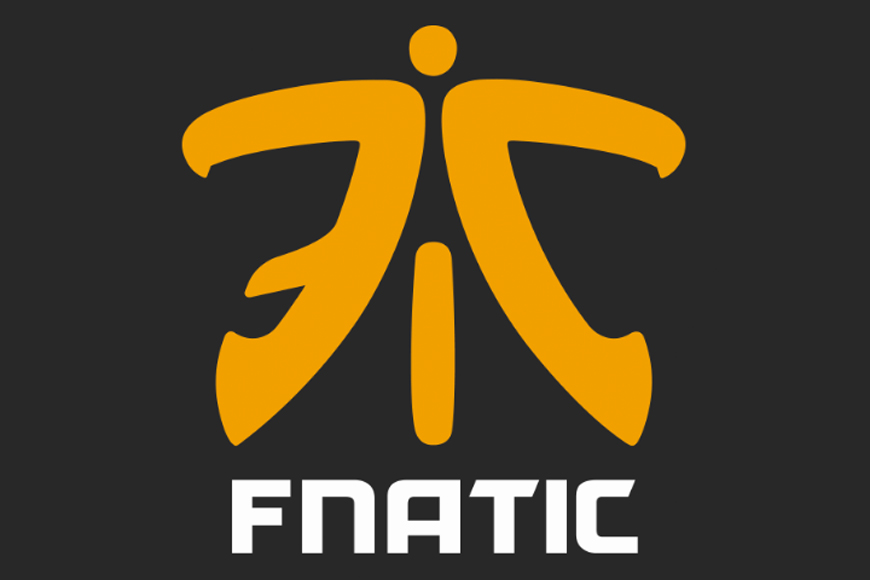 Elevate will be looking to improve upon their top 16 placement at CWL Paris with their new squad; Seany's replacement Rated will be looking to prove to the organisation why this move was a good one.
Fnatic, on the other hand, have been slowly improving as a team, maybe more so than any other team in Pro League contention. They placed 13th to 16th at CWL Atlanta and then followed it up with a seventh to eighth placement at CWL Paris, and there is no doubt Tommey and co will be looking to push their results even higher up the table with the League looming so close.
These two teams have been placed in a group with American teams FaZe Clan and Luminosity Gaming.
In the battle between these two teams, I expect to see Fnatic take the series. Elevate have been consistently under-performing at international events, and with Rated still adapting to the team, I unfortunately, do not have very high expectations for them.
I also expect FaZe to take out both these teams with relative ease – this long-standing squad always come out in strong in Pool Play and this should not change in Dallas, with them likely taking the group 3-0 overall. Fnatic will likely push them further than Elevate, presumably winning a Search and Destroy, but in respawn modes FaZe have looked near impenetrable.
Luminosity are a hard team to judge properly – they played with a fill-in at CWL Paris and placed ninth to 12th, as well as a fourth place finish at CWL Atlanta. Although these placements are good, they do not appear to be improving on the same level as other teams, and for this reason I think they could struggle.
Elevate will likely lose to this team to finish 0-3, but I think Fnatic could cause an upset and beat them, undoubtedly winning both S&D's and stealing a respawn too. This would leave Fnatic at 2-1 in pool play.
Pool D – Splyce
On paper, this pool is probably the most balanced, and will likely involve the more interesting matches of the tournament. Rise will be looking to prove they are up there with the top teams just as Splyce will be, and Enigma6 and Pnda will just be seeking to make some noise and potentially take a series off one of the top two.
It is likely Rise will win the group 3-0, including beating this Splyce squad who have only recently formed with their replacement for Joshh: Zer0.
Although Splyce haven't exactly struggled online since the change, whether this will transfer to a LAN environment is up for debate – the change could either prove to be disastrous or a miracle for the UK team.
E6 and Pnda have both made some noise on the international stage in the last couple of tournaments, including both teams nearly knocking out OpTic Gaming at CWL Vegas and CWL Paris respectively. Despite this, neither team should be a huge struggle for a Splyce team that is working cohesively, so again I see the Brits taking this group 2-1
Open Bracket – Epsilon and Team 3G
Epsilon and Team 3G are going into CWL Dallas with the number one and two Open Bracket seeds respectively, as well as fighting for qualification to the Global Pro League.
With Epsilon in sixth place in the EU Pro Point Standings (sixth place being the cut-off for qualification) and org-less Team 3G hot on their heels in seventh, it almost boils down to which team places higher in Dallas.
There is a frosty relationship between these two teams as it stands – Joshh recently replaced Desire on Epsilon, nearly leaving him without a team going forward, but luckily he found a home in Team 3G, so there is arguably some bad blood between these two players.
Should they both get through the OB (of which they both should) and make it into Pools, Epsilon will be joining Red Reserve in Pool A and Team 3G will be joining Infused in Pool B.
What's curious about this, is that I can see both teams performing well in those respective pools too, likely notching at least two wins under their belt each. Although the Open Bracket is oft under-appreciated, I believe that the fight between these two teams for the final Global Pro League spot is the biggest story going into CWL Dallas.